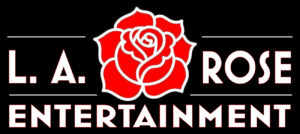 Welcome to L. A. Rose Entertainment. We offer management, promotional, booking and brand-enhancement services. We also own L. A. Rose Music, a record label for up-and-coming and established recording artists. We are here to help you achieve your professional goals. Success is just a phone call away.
If you need top-notch entertainment, we have bands, musicians, singers and other artists to suit every occasion.
Formerly from Hollywood, we are now located in Little Rock, Arkansas, but offer services nationwide.