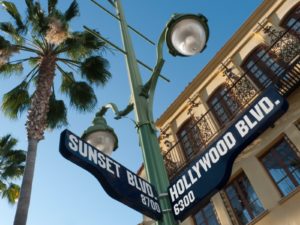 Our Purpose
L. A. Rose Entertainment was created for one purpose, only, to benefit performing artists.  We celebrate the artistry and creativity of all performing artists.  We believe that without art in all of its many wondrous forms. the world would be a bleak and dismal place.  A world without music, dance or art would provide little cause for celebration.  Art is what sets man apart from other species and allows for the creative expression of genius.  Each time a song is performed live, sung, or danced to, the interpretation is different and each performance is a unique expression of the artists' talents. We celebrate these talents and gifts and help artists nurture them into marketable skills.
Who We Work With
L. A. Rose Entertainment serves the entire entertainment community.  If you are a performer, we offer brand, marketing, promotional and image-enhancement services to anyone seeking to develop or further a performance career or public image.  If you are a recording artist, we can record and distribute your music on our record label, L. A. Rose Music.  We also offer full management services to a select few.
If you need top-notch performers, or help with an event (small or red carpet), we offer a level of professionalism you won't find elsewhere.
We believe that all goals are attainable with the right attitude, a little hard work and effective promotion tools. We work with a variety of professions such as: actors, models, musicians and anyone in the public eye.  We help you create a persona, develop a brand, improve your image and effectively market your skills.
What good is your talent if no one knows about you?  You will never attain success if you aren't professionally managed, marketed and promoted.  Trying to do that for yourself is next to impossible.  Today, you are just a performer; tomorrow, you could be a star.
Our Staff
L. A. Rose Entertainment employs a diverse group of professionals to address all of the various needs of entertainers.  Our staff has expertise in entertainment law, IT, sound engineering, makeup artistry, fashion styling and photography.  This affords us the ability to assist performing artists with negotiations, their image, the quality of their performances, and the demanding details of a career in entertainment.  We know how to spot talent and take an unknown artist and groom them into an in-demand entertainer.
L. A. Rose, the founder and owner, was born into the entertainment industry.  She was raised in theaters, studios and film sets.  She began her professional career as a child modeling, dancing and acting.  Her family members were professional musicians.  She understands the rigors and demands of a career as a performing artist.
Our Artists
With over twenty years of experience in California working within the TV and film industry, we are now working primarily with performing artists in the music industry.  L. A. Rose Entertainment is proud to represent talent that has been nominated for Dove, Stellar and Grammy awards, as well as Central Arkansas Music Awards and Arkansas Country Music Awards.
We assist performing artists wanting to take their careers to the next level.  We only work with artists whose skills are exceptional and those who are serious about career advancement.  The development of a brand and an image are paramount for success in today's market.  The brand and image are even more important than talent.  We know how to identify talent and present it in a professional manner to give our artists an edge over their competition.
Our Offices
We previously had offices in Hollywood, San Diego, Tampa, Nashville and Little Rock.  We now exclusively offer virtual services to performers nationwide and we will be happy to work with you no matter where you are.  If you are ready to make your dreams come true, we would love to work with you!
"Believe in your ability to succeed. What you believe, you will achieve." L. A. Rose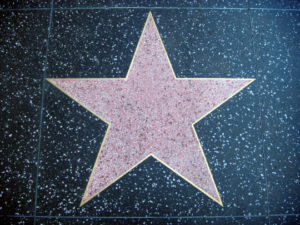 Contact Us
For a complimentary consultation email info@LARoseEntertainment.com during normal business hours.
We'd love to help make your dreams a reality!