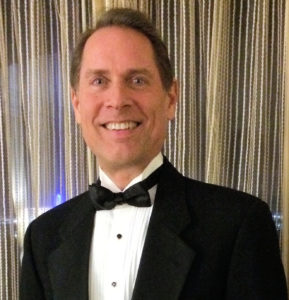 David Alexander is a master ballroom dance instructor, performer, dance DJ and sound engineer.  If you are interested in hosting an event featuring the beauty, elegance and excitement of ballroom dance, look no further than David Alexander.
With three decades of experience, David's skills are impeccable.  He possesses an ability to make dancing easy for new beginners and he finds ways to improve even the most seasoned of professionals.  When acting as a DJ, David's collection of dance music is unrivaled and he always plays the perfect mixture of songs for his audience, at any age and/or skill level.
David is also a highly-skilled sound engineer.  He knows how to properly design the sound system for any performance and mix the sound for optimum listening pleasure for the audience.  He has designed sound equipment and understands the intricacies of acoustics.  All performances are greatly enhanced when the sound matches the intended atmosphere.   Sound plays such an important role in all performances and David knows how to precisely integrate the sound to enhance the performance.
For additional information, please visit DanceWithPassion.com.  You may contact David at David@DanceWithPassion.com or send a text to 702-882-7080.