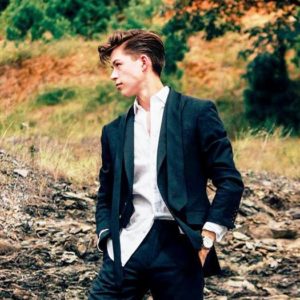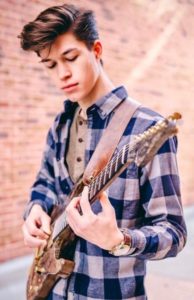 L. A. Rose Entertainment is proud to offer full management services to Isaac Helgestad, a bright shining star.  Isaac sometimes performs under the professional stage name of Zac Stad and he is the leader of the bands, roundTHREE and Black Rose.
Isaac is an extremely talented up-and-coming artist.  The word prodigy is seldom used when describing musicians, but is appropriate in this instance.  Isaac exhibited musical talent at a very young age.  He began his musical journey playing guitar as a child when he was only four years old.  Isaac began performing professionally at the age of eight, where he took the stage and began to emulate Jimi Hendrix.  From there he progressed to playing bass guitar and also drums in school.  By the time Isaac graduated from high school, he was already working as a guitar instructor.  Isaac's guitar technique is phenomenal and he shares his talent by inspiring others.
Isaac also composes original music that puts a new spin on pop-jazz fusion.  He is well versed in different genres and primarily plays contemporary jazz fusion, blues, and rock.  Isaac was the founder of and the lead guitarist for the instrumental band T.O.T. (Tired of Talking), which evolved into the band known as roundTHREE.  Isaac is also the leader of the exciting party band, Black Rose.  Isaac is also available for studio and session work.  Here is a link to an album appears on:  Serendipity by Zackery Austin featuring Isaac Helgestad.
For more information about Isaac, please visit his website at IsaacHelgestad.com.
L. A. Rose Entertainment is excited to have quite a few projects in the works for Isaac.  He is definitely someone who is going to have a bright future in the music industry.  Don't let Isaac's youthful good looks fool you…this is one serious musician, with amazing talent.  To book Isaac, please call/text 858-480-7673, or send an email to info@LARoseEntertainment.com.